albert lea fire and rescue | albert lea,mn
This 25,700 s.f. project is constructed of architectural precast concrete panels, utilizing a variety of colors, textures and finishes that give great interest to the exterior. The program boasts 12 apparatus bays, a large training room, emergency operations center (EOC), ICC 500 rated storm shelter, offices, combination hose/training tower, second floor living quarters for six full-time fire fighters, fitness room, locker rooms for full-time fire fighters and paid on-call (POC) fire fighters, pressurized SCBA room, and laundry facilities. One unique feature of this building is the LED lighting system that spreads across its exterior facade. The lights on the building will alternate colors from white to red to alert you that an apparatus will soon be leaving the station.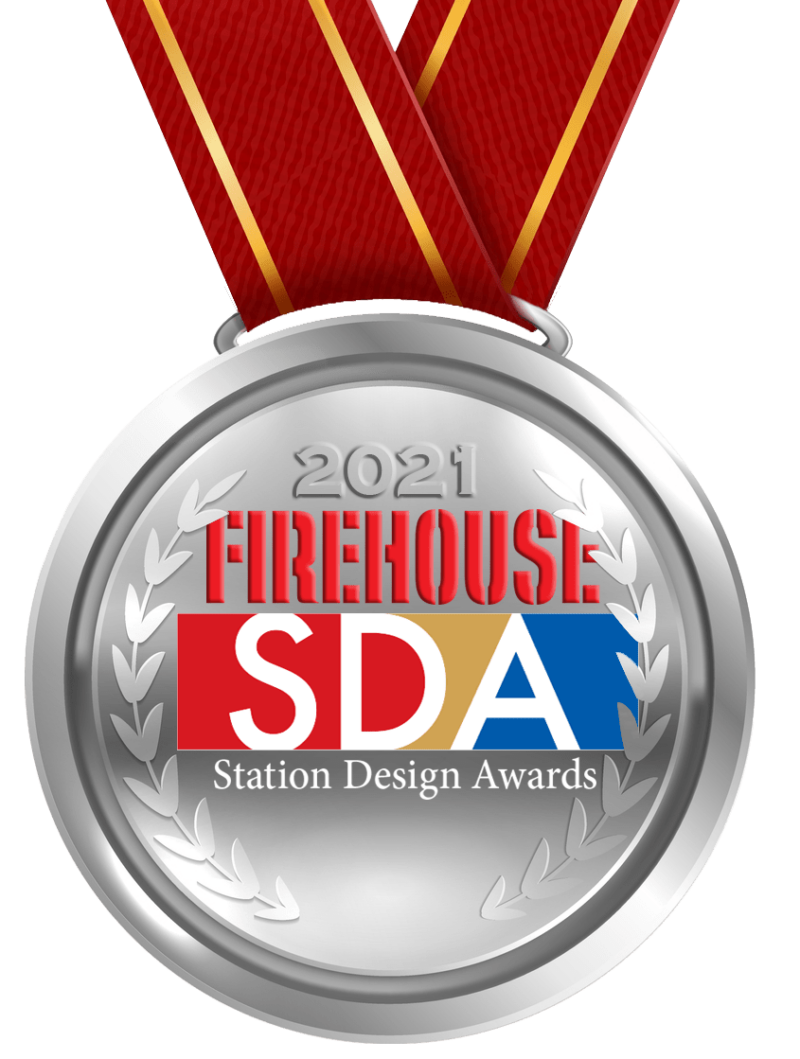 The innovation that went into the design and planning of the Albert Lea Fire & Rescue facility received national recognition and a Silver Award in the 2021 Firehouse Station Design Awards.